Texas A&M University-Commerce Faculty Woodwind Trio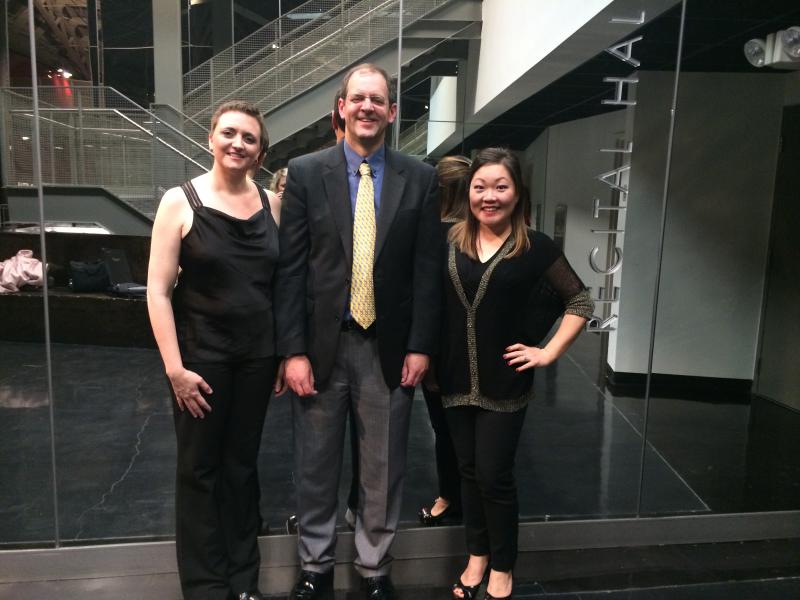 Texas A&M University-Commerce Faculty Woodwind TrioChris Beaty
is Associate Professor of Saxophone at Texas A&M University-Commerce, teaching applied saxophone lessons, coaching quartets and conducting the saxophone choir. Additionally, he directs Jazz Ensemble I and teaches courses in jazz improvisation, pedagogy and history. He holds degrees from the University of Memphis (DMA-saxophone performance), University of Cincinnati College-Conservatory of Music (MM-saxophone performance) and Austin Peay State University (BS-music education). His principal teachers include Allen Rippe, Rick Van Matre, and Stephen Clark. Some career highlights include being selected as a 2011 Fulbright Teaching Scholar to Latvia and the release of his first solo jazz CD (Sax in Santa Fe) in 2009 hailed by the Santa Fe Jazz Examiner. Flutist
Julee Kim Walker
remains an active performer and pedagogue in the Dallas-Ft. Worth metroplex. She is Assistant Professor of Flute at Texas A&M University-Commerce. Prior to her appointment, she held teaching positions at Southeastern Oklahoma State University, Grayson College, Eastfield College, and the University of North Texas. Dr. Walker received her Bachelor of Music degree from the University of Texas at Austin and her Master's degree from the San Francisco Conservatory of Music. She received the Doctorate of Musical Arts degree from the University of North Texas. Dr. Walker has served on the Board of Directors in the Texas Flute Society and the Oklahoma Flute Society, and is the Director of the annual Texas Summer Flute Symposium.
Dr. Mary Alice Druhan
is serving as Professor of Clarinet at Texas A&M University – Commerce after holding previous teaching positions at James Madison University (VA) and Louisiana State University. She became an official member of the Dallas Wind Symphony in 2003 and has since also performed with the Dallas Festival of Modern Music, Triforia Winds, Shreveport Symphony, Shreveport Opera, East Texas Symphony, etc. Mary served as solo Eb clarinetist with the U.S. Army Band, "Pershing's Own" and formerly as Eb clarinetist with the Baton Rouge and Acadiana symphonies, both in Louisiana.
Chris Beaty, saxophone

Julee Kim Walker, flute

Mary Alice Druhan, piano
Texas A&M University-Commerce Faculty Woodwind Trio

recital

James Syler (1951): Scintilla (premiere performance)

Theodore Hanson (1935): Triglyphs (premiere performance)


ACADEMY OF MUSIC Fran Lhotka Hall Trg Republike Hrvatske 12