Nobuya Sugawa, Minako Koyanagi and Takako Yamaguchi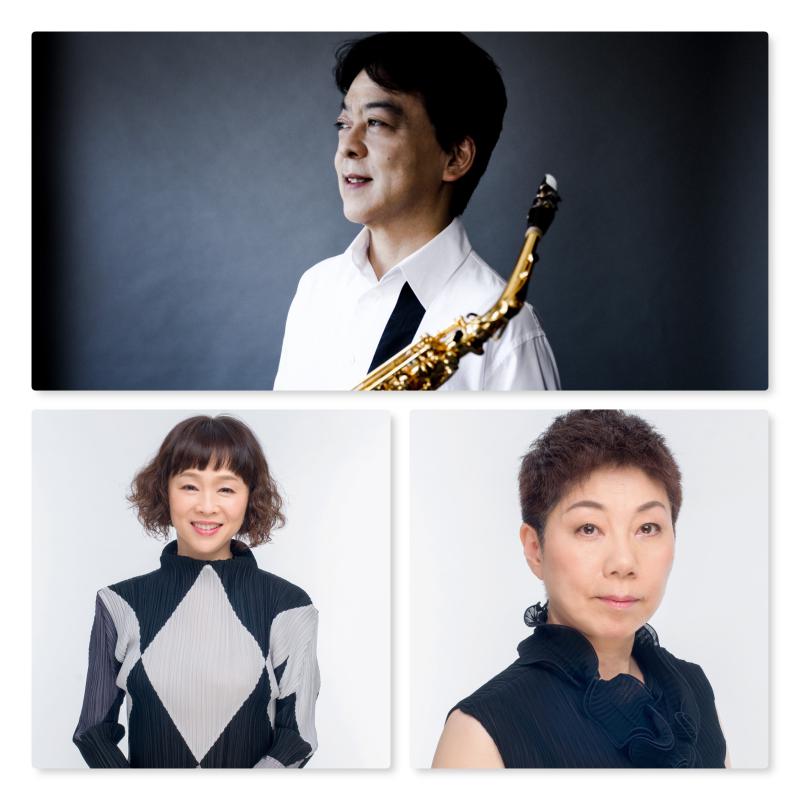 Nobuya Sugawa
studied saxophone at Tokyo University of Arts with the late Yuichi Omuro. He has won the highest prizes in the Wind Instrument Category in the 51st Music Competition of Japan and for the Saxophone category in the 1st Japan Wind and Percussion Competition. He has received the Idemitsu Music Award and the Muramatsu Award. He has made about 30 CD albums on different Japanese and overseas labels. He has performed with almost all orchestras of Japan including NHK Symphony Orchestra, Tokyo. He has performed with BBC Philharmonic, Württembergische Philharmonie Reutlingen, Slovak Philharmonic Orchestra, Eastman Wind Ensemble, and Orchestra d'Harmonie de la Garde Républicaine. Since his debut, composers have written new pieces for him. He has assumed a role of the concert master of Tokyo Kosei Wind Orchestra for almost 22 years from 1989 through 2010. He performs as a member of Trouvère Quartet (Saxophone Quartet). He also serves as the resident conductor of Yamaha Symphonic Band, music adviser of Shizuoka City Shimizu Cultural Hall, music director of Marinart Winds, and is a visiting professor of Tokyo University of the Arts and Kyoto City University of Arts.
Minako Koyanagi
's career as a pianist deserves high praise for her chamber music performances. As the wife of saxophonist Nobuya Sugawa, she has been performing with him for more than 30 years. She has played the piano parts of almost all duo pieces written by Takashi Yoshimatsu, Akira Nishimura, Jun Nagao, and many others. She has worked in countries such as USA, Canada, UK, Italy, France, Netherland, Spain, Austria, Poland, Estonia, Latvia, South Korea, China, Taiwan, Hong Kong, Russia, Mexico, Malaysia, and Thailand. Koyanagi's greatest charm is her sensibility of capturing the subtleties of emotion and her flexibility to play along with those emotions of various players.

Takako Yamaguchi
, percussionist, is active as a soloist with orchestra such as the NHK Symphony Orchestra and the Tokyo Symphony Orchestra, and as a joint soloist with various orchestras in Japan and abroad. She has appeared on NHK-FM radio programs and has participated in recordings in her broad music field. She belonged to Tokyo Kosei Wind Orchestra from 2005 to 2016. She is currently a lecturer at Tokyo Gakugei University and Showa University of Music. She is a from the Department of Music at the Tokyo National University of Fine Arts and Music.
*
Nobuya Sugawa, saxophone
Minako Koyanagi, piano
Takako Yamaguchi, percussion
* Yamaha performing artist